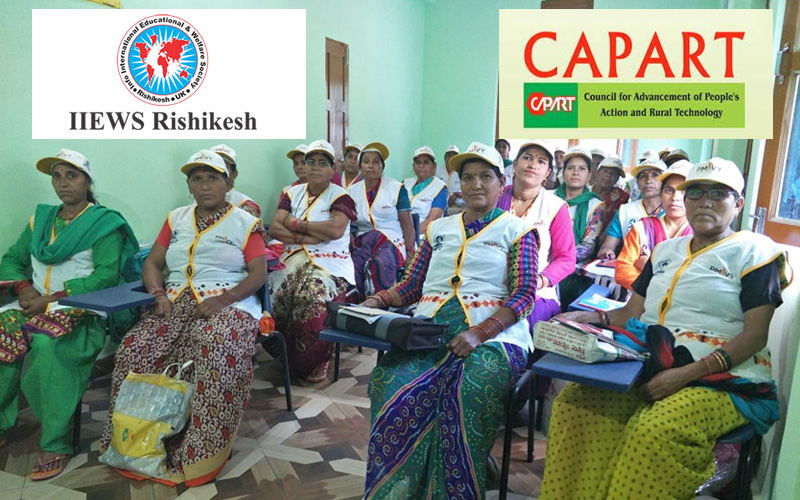 CAPART At a Glance
The voluntary sector in India has played a major role in rural development, through mobilizing communities and catalyzing people's initiatives for change, as well as through direct implementation of interventions around specific issues. Formal recognition of the role of voluntary organizations in the Seventh Plan documented to the formation of the Council for Advancement of People's Action and Rural Technology (CAPART) in 1986, as a nodal agency for catalyzing and coordinating the emerging partnership between voluntary organizations and the Government for sustainable development of rural areas. CAPART was formed by amalgamating two agencies the 'Council for Advancement of Rural Technology' (CART) and People's Action for Development India (PADI). CAPART is an autonomous body registered under the Societies Registration Act 1860, and is functioning under the aegis of the Ministry of Rural Development, Government of India. Today, this agency is a major promoter of rural development in India, assisting over 12,000 voluntary organizations across the country in implementing a wide range of development initiatives.
IIEWS Capart Rural IT Centre
The Rural Information Technology Centre at Village Dhalwala is running very well and serving the Poor SC/ST, OBC women and Girls of the surrounding area of Muni Ki Reti. The Institute was Inaugurated on 31st January 2009. And the regular classes were started from 1st February of 2009. The registration for the programme continued up to 9th of February and the information is published through newspapers and by distributing pamphlets. On the day of inauguration many guest were invited by us and the inauguration is jointly done by Respected Nagar Panchayat President Mr. Uttam Das and Gram Pradhan Mr. Roshan Raturi. Mrs Nirmala Uniyal Jila Panchayat Sadasya is also present there and they all give their lecture on the work done by CAPART other govt. schemes. Honorable President, Vice Presedent, Secretary, Treasurer are also present in opening ceremony and give their lecture to successfully implement this programmes and also organizes various other programmes which are needed by the neddy peoples of the society. First of all the Poojan and Hawan is done by the Pandit Ji with President. After that the ribbon is cut by Honorable Uttam Das Ji Panchayat president jointly with Mr. Roshan Raturi gram Pradhan of village Dhalwala. After proper inauguration ceremony tea Party is organized by Info International Educational and Welfare Society Rishikesh for all the peoples of the area and guest and beneficiaries who are present in the inauguration party and there. After lunch time we divided the beneficiaries in different groups and make batches for their regular classes. The schedule is decided as follows: Morning Shift : 9.00 AM to 1.00 PM Lunch Time : 1.30 PM to 2.30 PM Evening Shift : 3.00 PM To 6.00 PM We have more than 70 students under this training programme. 60 students are under CAPART training programme and rest are taking free computer training in our Rural Information Technology Centre.
Project Objectives
Council for Peoples Actions and Rural Technology give us an opportunity to make the SC/ST OBC girls and women computer literate in the village Dhalwala of district Tehri Garhwal Uttarakhand. We open a computer training centre for them in the village and teach them one year computer course at free of course. In this programme 60 nos of SC/ST OBC girls and women are enrolled and regularly attend the classes in the institute. We also provide personality development classes to them. Regular PD classes will increase their self confidence and improve their personality. The project is started on 31st January 2009 and inaugurated by the Gram Pradhan of village Dhalwala and Nagar Panchayat President of the Muni ki Reti in the presence of President, Secretary, Vice President and other members of IIEWS and beneficiaries of this programme. In this programme we teach one year computer course to the beneficiaries and after successfully completing the course we give certificate to them. In the course we teach them Hindi Engkish Typing, MS-Office package , DTP or Accounting Course Tally
Outcomes obtained through this Project
To start a computer training centers for especially for women where they equipped with the basic and latest computer-related applications.
To give the employment to the trained beneficiaries ad help them to get placed in different industries companies and offices, other departments, etc.
To generate the opportunity of employment for the women and enhance their working skills.