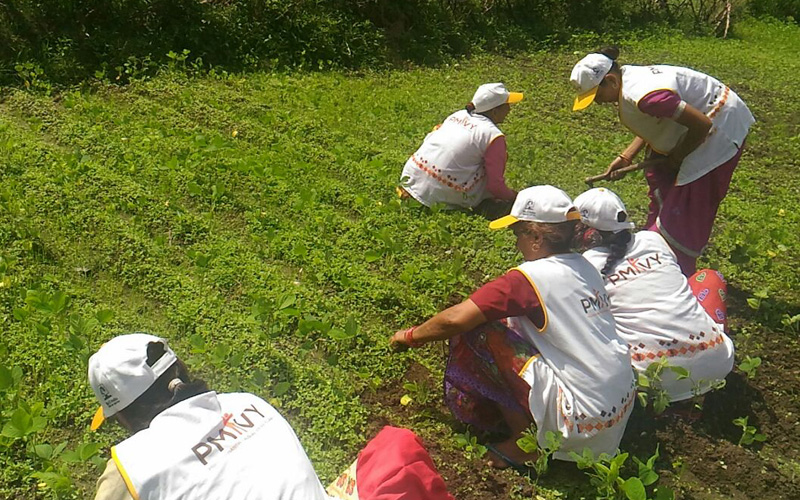 Agriculture Promotional Activities and Training Programmes
To raise the economic condition of the people living below the poverty line, agriculture and horticulture should be given great importance. It is the basic need of our villagers to know the latest technology will be adopted for the better crop yields with less human efforts. So keeping it in our mind we have organizes a lots of agricultural-based training programmes in the different villages of the state. In the plains districts Haridwar and Dehradun we continuously organize programmes from the last four years for farmers and villagers.
We organized different training programmes for the farmers' especially poor farmers and the people living below the poverty line. We organize many agricultural-based training programmes to equip their skills and improve their knowledge in this field. We have expert persons of this field and we take their services for this. Programmes like biomass management uses of bio-fertilizers instead of chemical fertilizers, identification of scientifically processed and conserved seed for soughing in the fields etc are basic things, which are not familiar to the poor farmers of the villages.
We are also encouraging the farmers to do the farming according to the need and demand if market such as we train them in the production and cultivation of medicinally important plants and we provide market linkage to the product produces by them. The whole production of such plants is highly in demand and instantly consumed by the market and district pharmaceuticals.
To promote the use of latest technology in agriculture for better yield and to improve the livelihood conditions of small farmers we organizes many information delivery programmes and agricultural activities like promoting medicinal plants cultivation, latest agricultural trades and techniques etc. In these programmes we provide all the information and knowledge about all the aspects of farming and help farmers in adopting better option for them. We provide training to the farmers for cultivation of medicinal and aromatic plants which builds the better option of earning for them. The following programmes on agriculture and related activities are organized by the organization in this year.
The farmers of Jolly Village have given training on the cultivation of Kalihari and Stevia in their fields. This programme is running for 9 days and complete practical training is provided to the farmers of the area. The training started on the 1st of August and ended on 9th August 2009.
One week medicinal plan cultivation training is organized in the District Champawat in the month of August.
Two months of training on the preparation of vermicompost is given to the beneficiaries of Katarpur Village of Haridwar District in the month of March 2010.