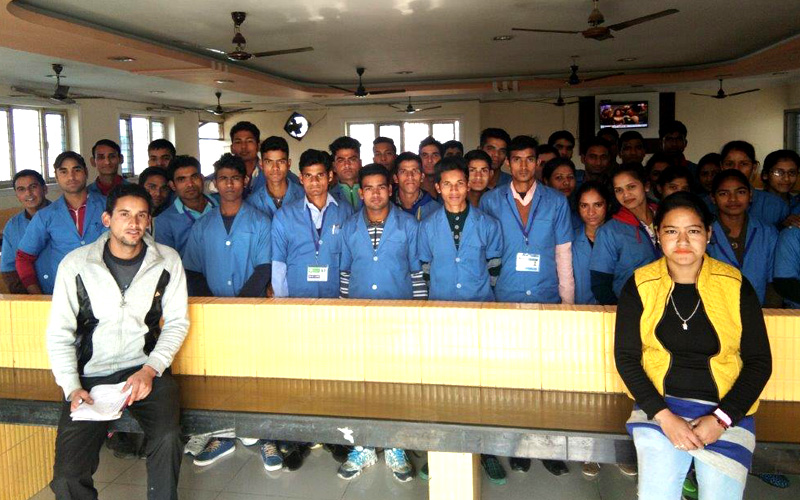 About the Programme
The project aims at providing the computer education to the needy and interested rural unemployed youth of the selected area who have been left out from previous placement linked skill development project due to achievement of targets. This project was funded by MoRD GoI and Deptt. Of Rural Development Govt. of Uttarakhand. Besides, needy APL youth will also proposed to be covered under proposed project from selected project area as they have not been covered under previous project due to project restriction up to BPL families.
The implementation of the project will be started through our existing computer training centres, where the rural youths could easily came from different villages for training. If needed, the organsitoan will also set up new training centre at key hub location at his own cost. It is proposed that 6 month training will be provided to 150 rural unemployed youth from selected project area. After completion of training, trained youth will be facilitated for placement in various local companies/organizations where such technical youths are required. In first month the youth would be mobilized and finally interested rural youth will be selected for training. Recruitment of additional training staff, their orientation/ToT etc. will also be done in the first month. From second month, training programme will be initiated. If some of selected youth have basic knowledge of computer, advance course will be provided to them so that after completion of 3 month's training, placement would also be started for them. Hence placement work will be stated after completion of 3 month's training. The youth who will not have basic knowledge of computer, 3 month's extensive training will be provided to them and then they will be placed.
164 beneficiaries got the training under the Aajeevika Computer Training Programme. All these beneficiaries are well acquainted with computer and the software told to them. The proposed course is fully covered under this scheme and all the beneficiaries are taught about the course fully theoretically and practically.
After completing the course these beneficiaries are now fully acceptable to industry and other sectors because the course curriculum designed for the training is widely acceptable and used in almost all the government, public and private organizations.
Till the date 25.12.2012 the students are taught about basics of computer, MS office, accountancy and other necessary information about computer and usefulness of computer. The following course is completed in the classroom and lab.
Objectives of the Programme
To provide the knowledge of computer fundamentals and Use of Information Technology to the 150 rural youth of the selected districts and facilitate them for Self Employement / placement.
Bridging the Gap – Skill Development and Placement for Rural poor Youth through Computer Education Training project.
Objectives of the Programme
Computer Fundamental
Micro Soft Word.
Micro Soft Excel.
Microsoft Power Point.
Introduction to the Internet.
IT Enable Accountacy.